Discover more from Low Fidelity
Inspiring designers with unique insights on mindset, mindfulness, resilience, and personal growth to help them thrive in life and work so they can realize their full creative potential.
A Big Thank You
I am immensely grateful that you have joined me in this delicious journey.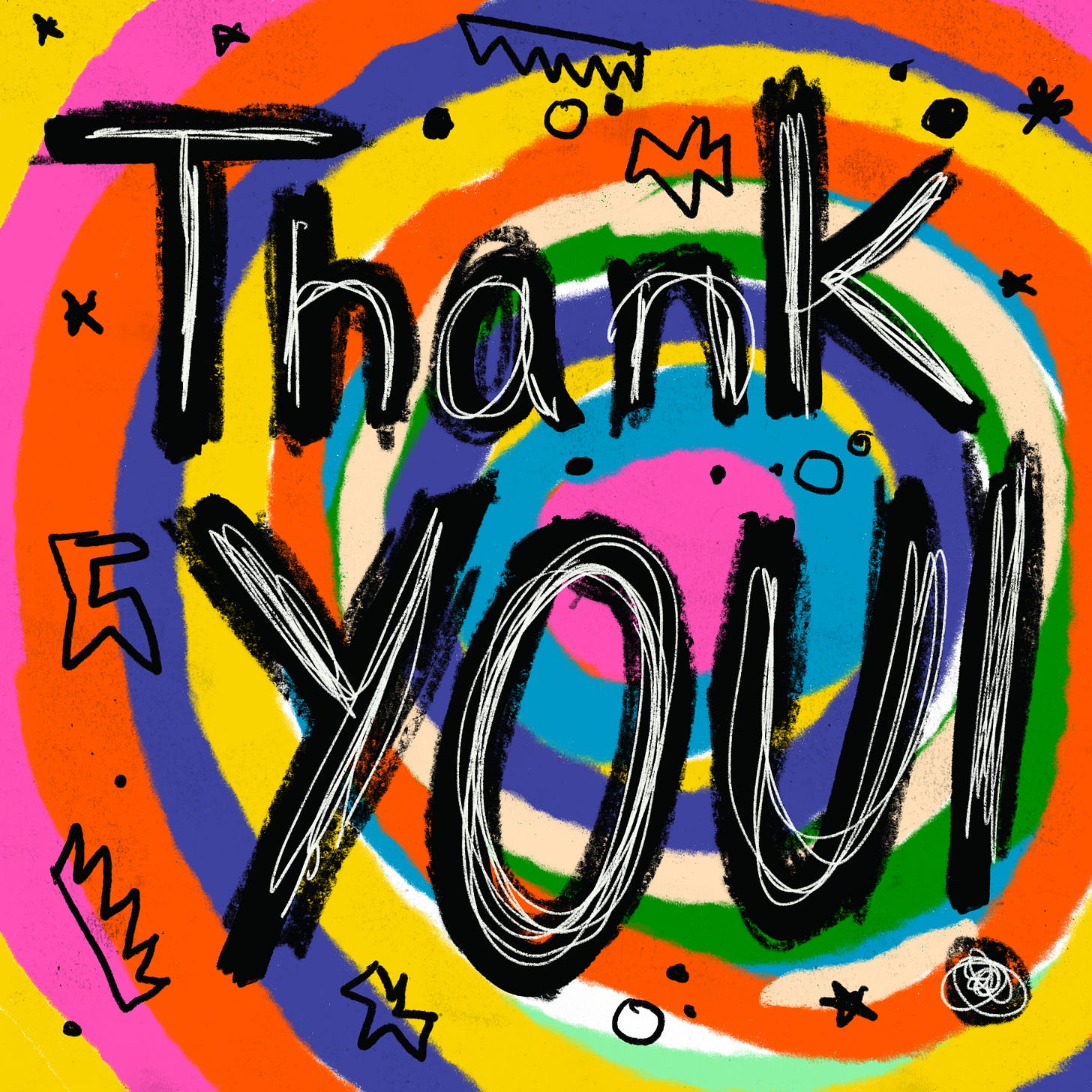 "Be thankful for everything that happens in your life; it's all an experience."
- Roy T. Bennett
Happy Thanksgiving!
The quote above really struck me as I sat down to write today. I truly believe that all experiences, whether good or bad, are an opportunity for us to learn and grow. The challenges we face help make our resolve stronger and build our character which helps us stay the course as we enjoy the good times. I started this newsletter to share what I learn on this journey of discovery and honing the craft of design. I also want to learn from you and to build a community so we can learn from each other's experiences.
This is just the beginning. As Lao Tzu, the ancient Chinese philosopher said, A journey of a thousand miles must begin with a single step. Step by step we will understand who we are and hone our craft so we can be our best selves and achieve greatness.
I am grateful and thankful for your support.
Cheers,
Rizwan
P.S Want to know the real reason we celebrate Thanksgiving? Read this post from Letters from an American.
---
If you're enjoying Low-Fidelity please consider clicking the little heart (to give it a "like") or share it with a friend.
Have a burning question about design? Send it my way!