Be open to all possibilities
All the time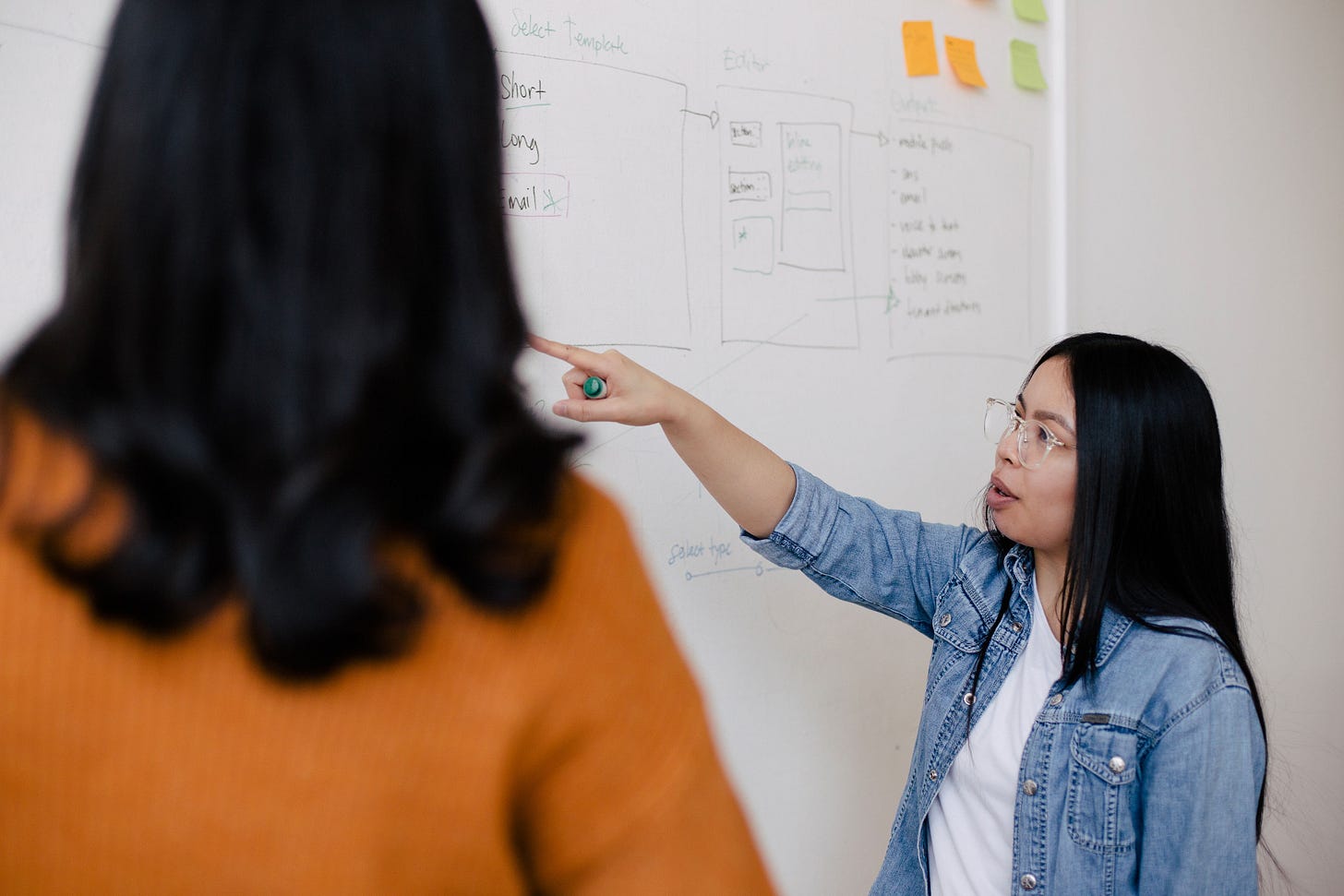 "What is the biggest obstacle to creativity? Attachment to outcome. As soon as you become attached to a specific outcome, you feel compelled to control and manipulate what you're doing and in the process you shut yourself off to other possibilities. Creativity is not just about succeeding. It's about experimenting and discovering." ― Gordon MacKenzie
Great! You've got a good solution to the design problem your team is working on.
You convince everyone on your team that it is the right way forward.
You invest time into the idea by thinking through it and selling it to the stakeholders.
You polish it from a rough idea to a hi-fidelity design that you can present to the larger team.
Then out of the blue, a team member presents a solution that has a better user experience.
How will you react?
A. Will you still push your idea as a better solution since you have spent a lot of time and effort on it?
B. Will you now champion the new solution?
Taking a step back to judge the new solution on its own merit is the right way to go since you want the best idea to move forward. There are many emotions that can get in the way of designers making the right decision. Ego, pride, and jealousy can be big stumbling blocks to seeing things clearly. If you focus too much on a specific outcome instead of being open to new possibilities you can easily miss great ideas by others or even yourself from which you can learn and grow.
How can you practice not getting attached too deeply to an outcome?
Yes, you do need to have some attachment to your idea to sell it and champion it but only to a point. Here are some techniques you can use to not get too caught up with an idea:
Focus on the people you are designing for

Test your ideas with real users

Consider which idea helps the user get the job done more efficiently

Evaluate ideas on how effective they are in solving the stated problem instead of where it originated from

Get feedback early and often on your ideas to make sure you are solving the problem correctly

Become aware of how you react to situations like these and pause when they happen to give yourself some time to make the right decision
Next time you are sure about a solution, keep an open mind to other possibilities. It may take some time to practice this detachment to your ideas but it will, in turn, make you a better designer in the long run by you moving forward with the best idea.
Cheers,
Rizwan
---
Name Your Obstacle
In order to make this newsletter the most relevant to you please hit reply to the email or press the button and answer one question for me.
What's your biggest challenge as a designer?
---
If you're enjoying Low-Fidelity please consider clicking the little heart (to give it a "like") or share it with a friend. Thanks in advance. 🙇🏻