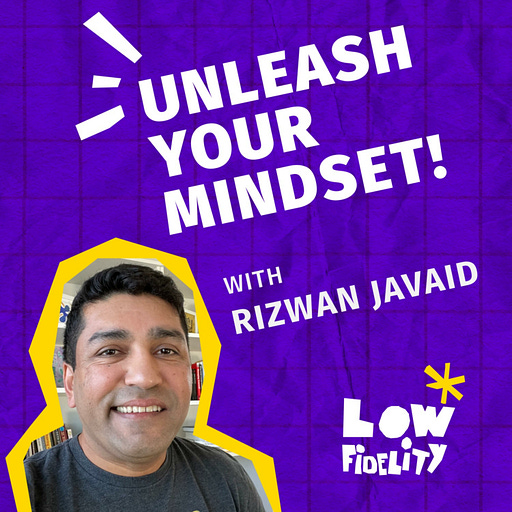 Nov 13, 2022 • 1HR 17M
16. Demystifying design feedback to help you become an impactful designer with Jonathan Bowman
All subscribers now have access to the Unleash Your Mindset! podcast episodes. 🙌🏼
Hi! I'm Rizwan. I'm on a mission to help you develop a resilient mindset so you can realize your creative potential. In each episode, I speak with guests to discover actionable strategies you can apply in your life to overcome inner struggles such as impostor syndrome, limiting beliefs, fear, doubt, and much more. Life is too short to feel stuck; it's time to unleash your mindset!
Hello, creatives!
In this week's episode, Jonathan Bowman, a Design Leader at Machinify and co-founder of the Board of Design, provides his insights on the critical topic of design feedback. He helps demystify feedback and helps us view feedback as a powerful tool for collaboration and our own growth so we can become more impactful at work.
Highlights from our conversation
Should designers know how to code? Designers should learn to talk to developers and learn about the basic frameworks and structures to have better conversations.
Jonathan shares what he loves about design.

We dove into the topic of feedback to learn how to approach it with a productive perspective.

Jonathan helps us see feedback in a new light which can help us put our guard down and gain the benefits of this powerful tool.

Learn how to get good feedback, curate it, and synthesize it to make the most of it.

Jonathan shares concrete ways to set yourself up for success when seeking feedback.

Hear how to manage different types of feedback that will empower you to lead a feedback session.

Learn how to lead with curiosity instead of emotions to get the feedback you need.

Learn how to prevent emotions from creeping in when seeking feedback.

We also explored how best to give feedback to others.

Learn what matters when you provide your own feedback and how to make it actionable.

Designers can't be lazy when it comes to feedback, both when seeking and delivering feedback. It is a lot of work to prepare. So be a prepared designer, not a lazy one!

Learn how to take steps toward becoming better at getting feedback.

Learn how to set yourself up for success when seeking feedback within a design tool like Figma.

Learn about Jonathan's new initiative to bring licensure to the design and research field. This idea works well in many other fields; is it time to bring it into UX?
---
Learn more about Jonathan
Twitter http://www.twitter.com/@uxdjb
LinkedIn https://www.linkedin.com/in/jonathan-o-bowman/
The American Board of Design https://twitter.com/board_of_design
---